Dolfin
Food
For 10 years, Dolfin trusted us with its packaging design. We have supported Dolfin in the management of its brand by creating packaging directly linked to its brand essence: Master chocolatier, elegance, freshness, expertise.
We created various packaging collections while maintaining consistency between the different designs. We always looked for innovative ideas and small details that would differentiate Dolfin from its competitors.
Product catalogue
Every 2 years, we work on the Dolfin products catalogue. To break with tradition of plain color cover, we suggested to shoot products and ingredients to create a fresh composition. We handled the artistic direction and the shooting.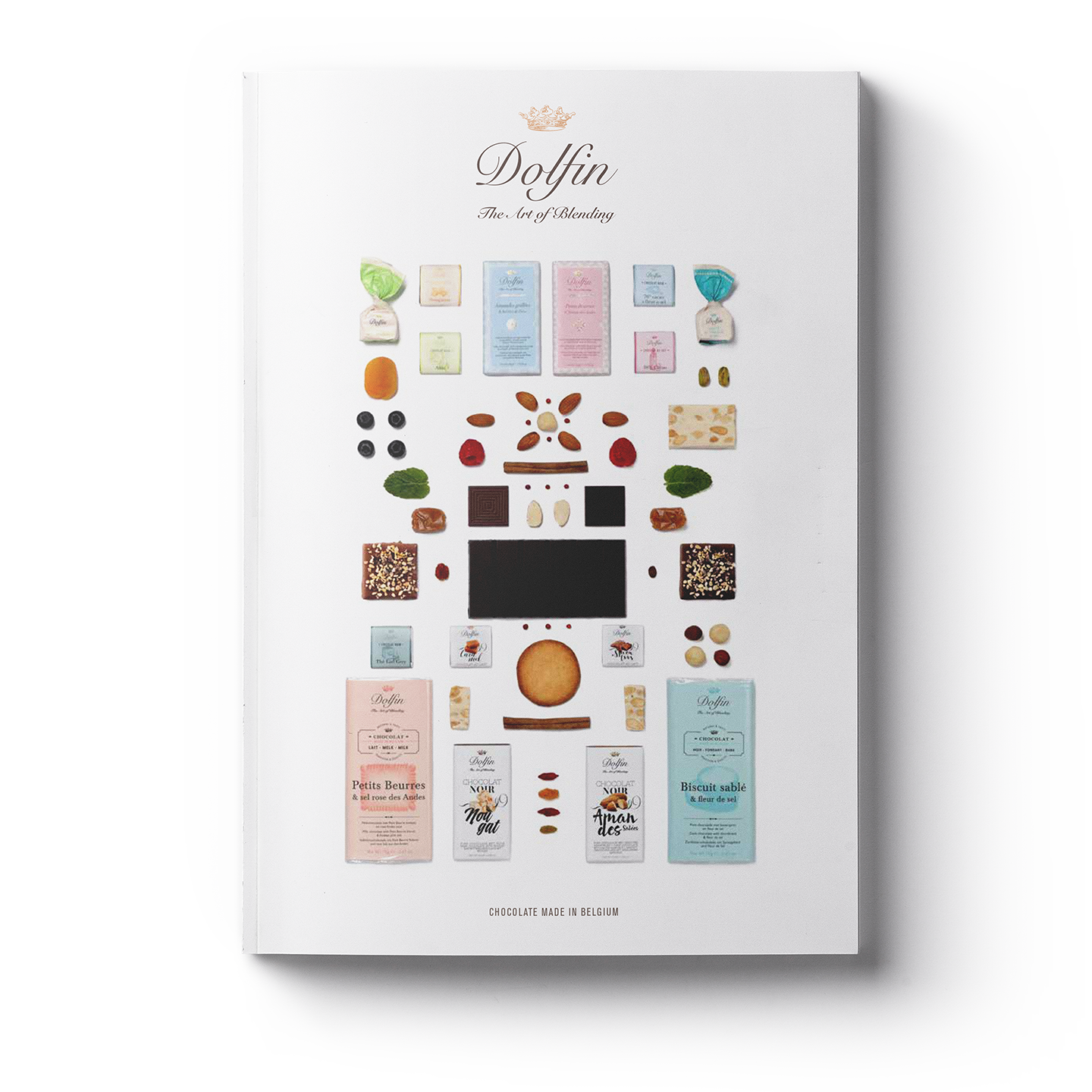 Napolitains packaging
Based on the design we created for the 70g collection, we created a full facelift of Dolfin chocolate square called "Napolitains".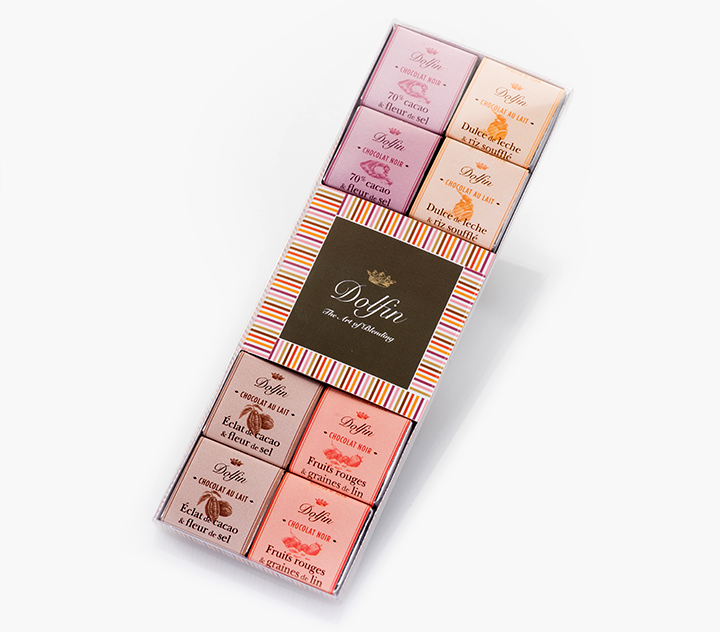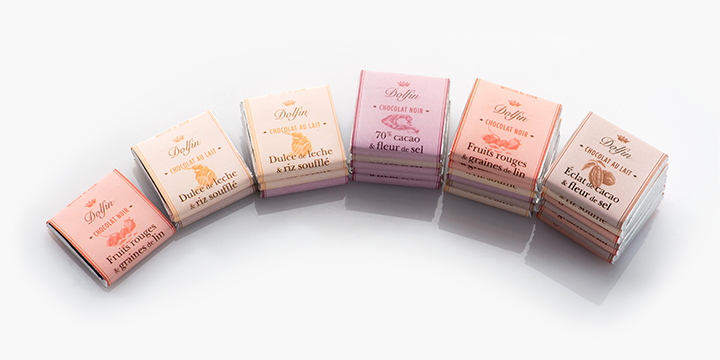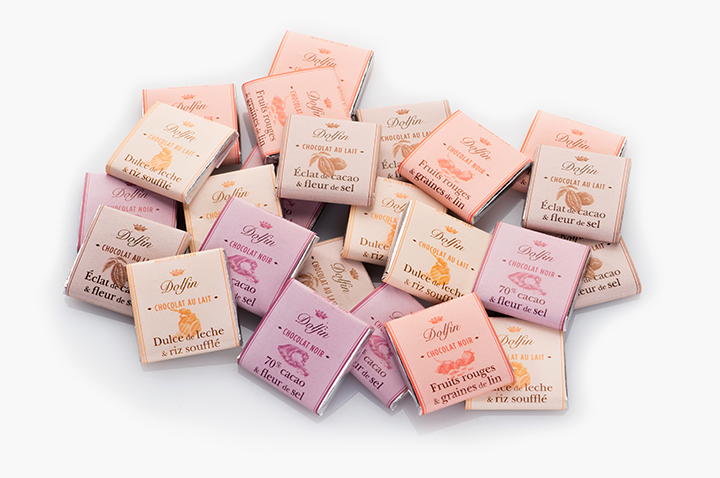 Sucré-Salé collection packaging
In 2017, we designed the packaging for Dolfin "Sucré-salé" collection. We created a whole range of illustrations and suggested a hot foil stamping to give a luxury look to the packaging.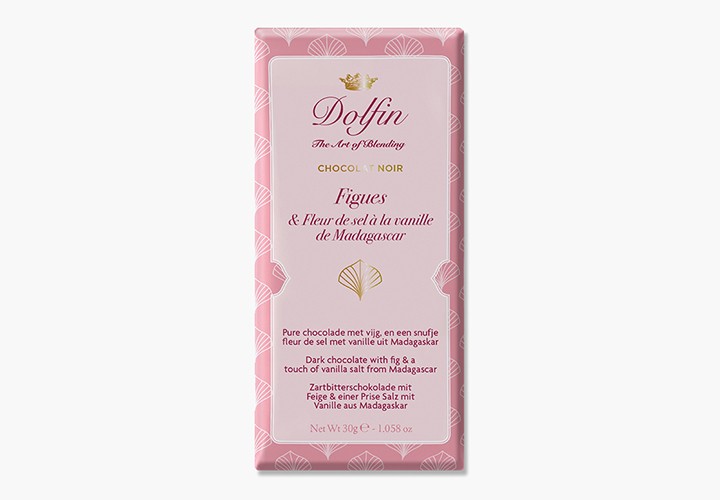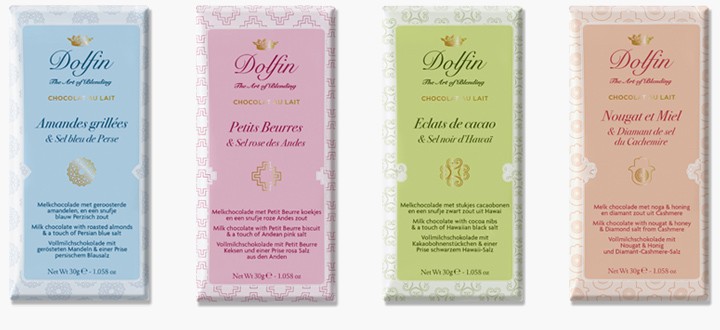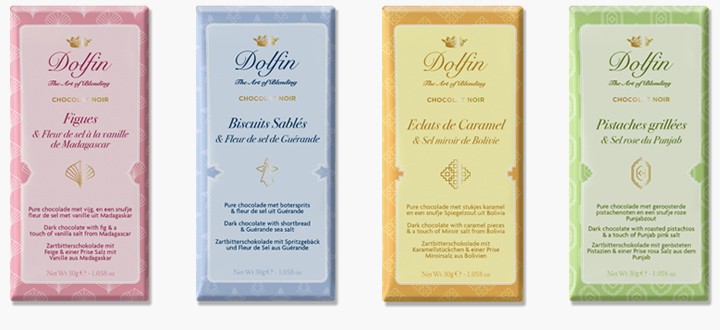 Caramel & Chocolat packaging
From the illustration design to the product photoshoot, we handled each step of the packaging design for the "Caramel & chocolat" collection.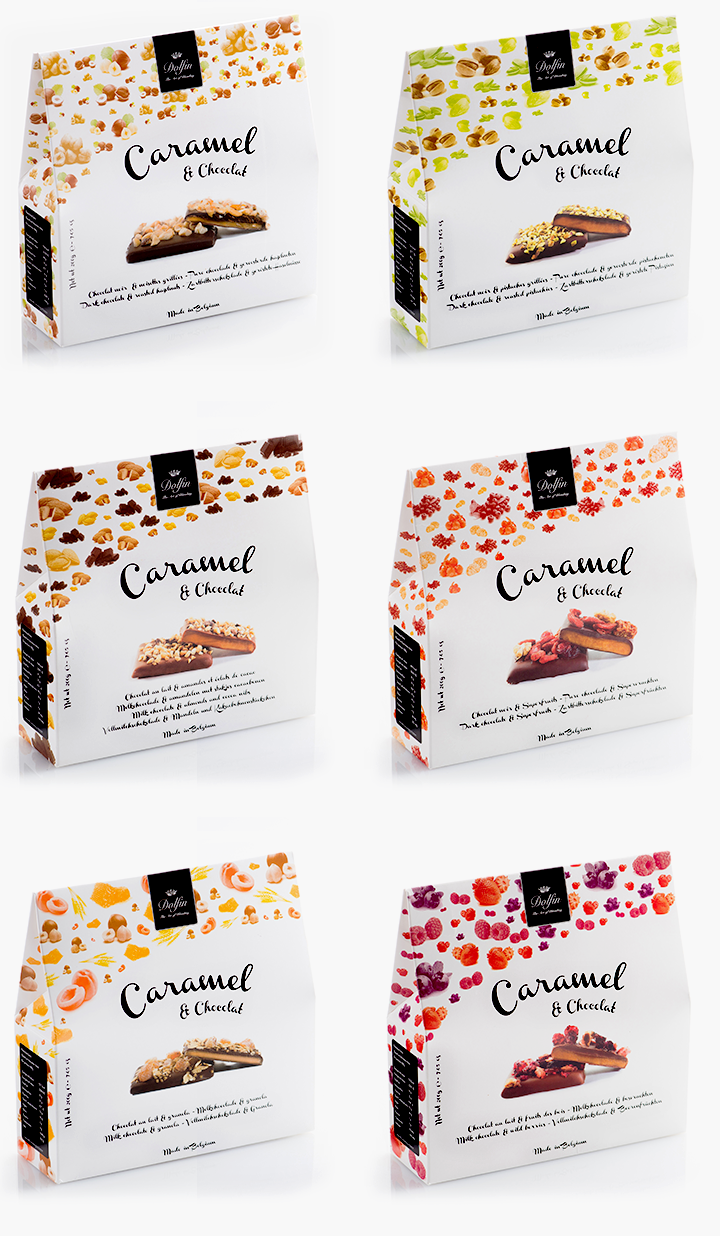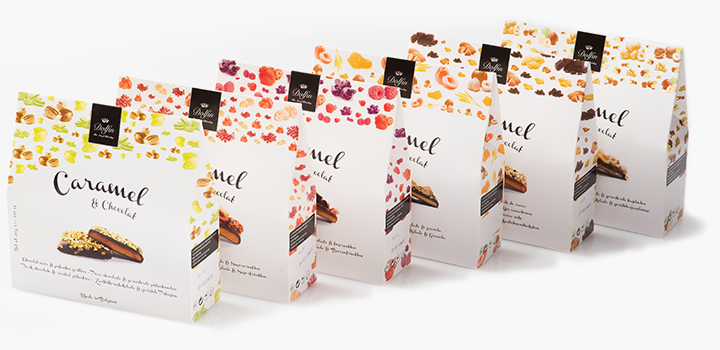 Copeaux de chocolat packaging
Packaging design for "Copeaux de chocolat", chocolate flakes.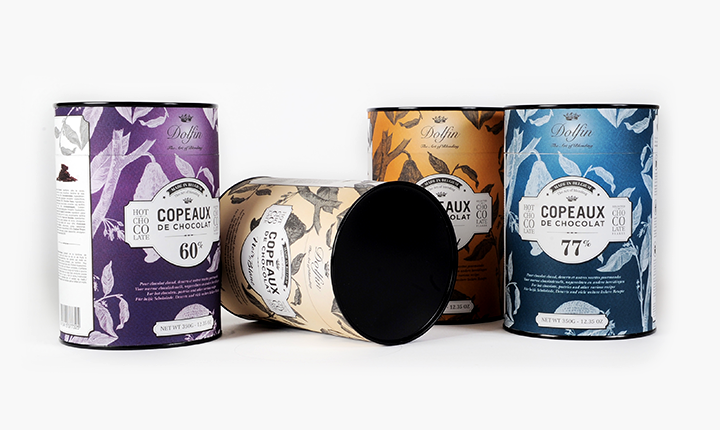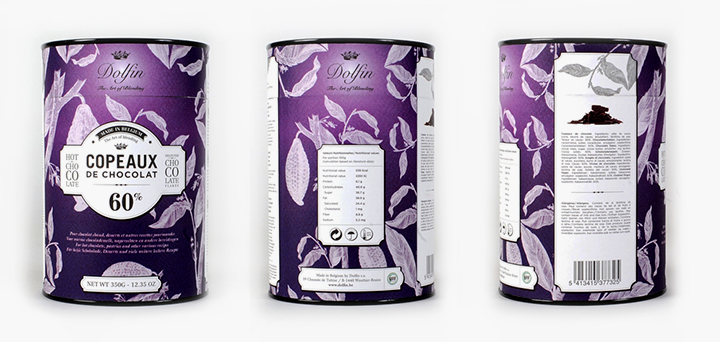 70g bars packaging
From the color palette to hand-drawn illustrations, we carried out a complete facelift of Dolfin 70g chocolate bar packaging.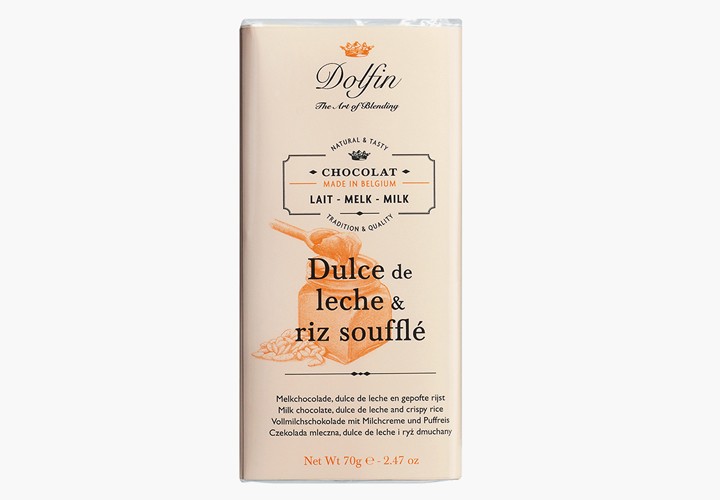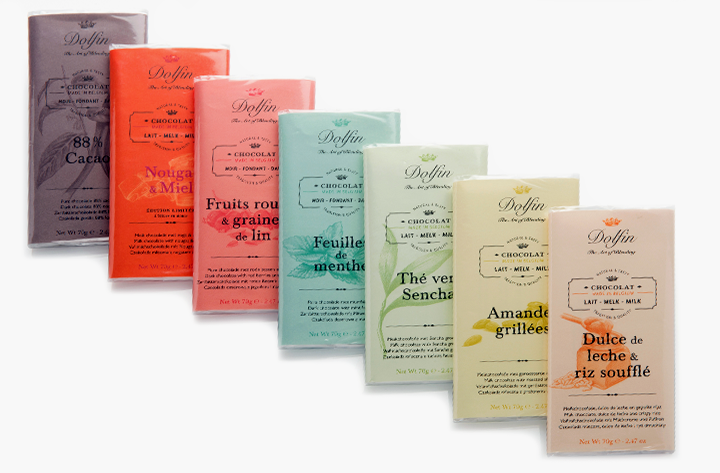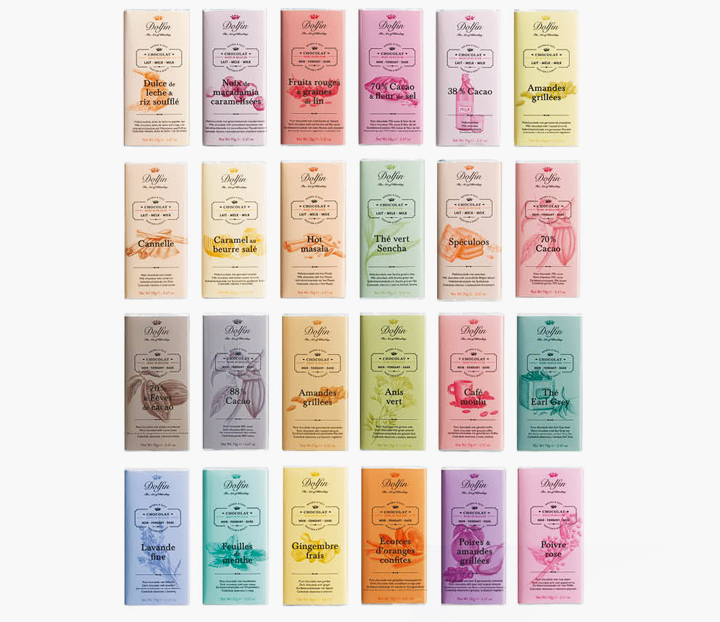 Products catalogue 2017
Every two years, Dolfin asked us to design its product Catalogue. We created guidelines that we used to design the catalogue until 2017.